Your copy of the Marketing Flash Book will be in your inbox in a few minutes. Make sure that you check the Promotions tab in case you don't find it in your inbox.
Do let me know how did you like the e-book on [email protected]
Important thing to make sure!
If you are excited to learn more about the core, real and traditional marketing approaches, you must make sure you receive all of my mails (you can unsubscribe anytime you want, by the way).
Therefore, if you received this mail in your Promotions or Spam folder, you need to tell Gmail that you want it in your Primary inbox.
To do that, right click on this email and select 'Move to' and then 'Primary'.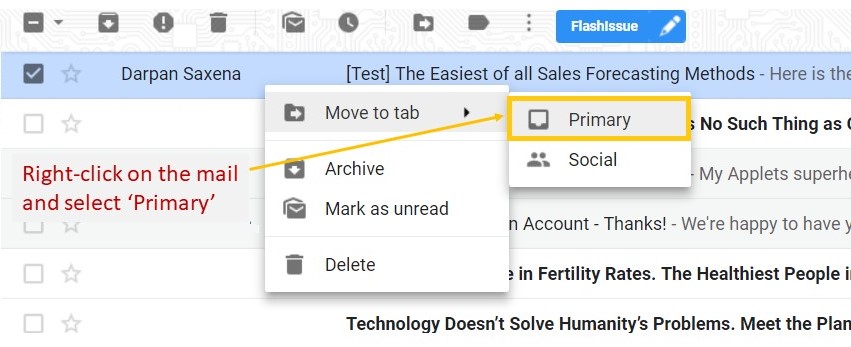 That will ensure that you receive all my emails in your inbox.
I am glad that we will get a chance to interact over Marketing soon.
Recent Posts