The Comprehensive
Market Research Template
Easily create a presentation that is going to get you applause for your market research effort
Where shall I send the free template?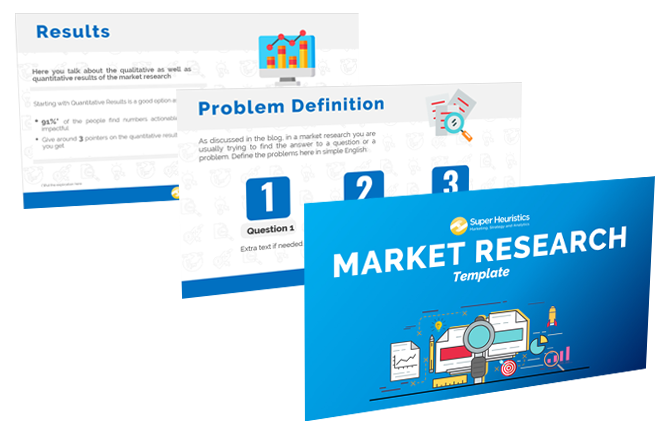 Are you ready with your final market research presentation?
Performing a thorough market research is the best way to unravel meaningful and actionable insights. But being able to learn some great insights from your research is not the same as being able to express those insights to others. Presenting your market research to your bosses is where it gets tough.
I know that market research can be an extremely overwhelming task given the amount of data you need to go through. But not only you need the research, you also need to design and format your contact in an professional and eye-catchy presentation that will keep your audience intrigued and amazed for long.
Let me take care of the design for you. I have put together a 10-slide market research presentation template you can use for free. Sure, the company you work at may have its own template. But what I share with you here is much more than just a template. Its also a 10-step market research guide that tells you of the things you need to take care of
Here's how you can use this template
Replace the placeholders with you text
Add your logo in place of Super Heuristics logo
Add your images and graphs if required
Add in your name in the cover and the Thank you slides
Remove the first two slides which explain the template
You could add in some animation, however, I would advice against it
About
Market Research
© 2018 Super Heuristics