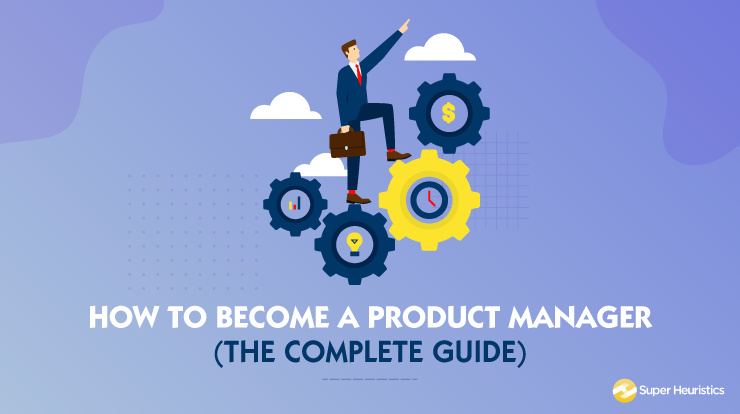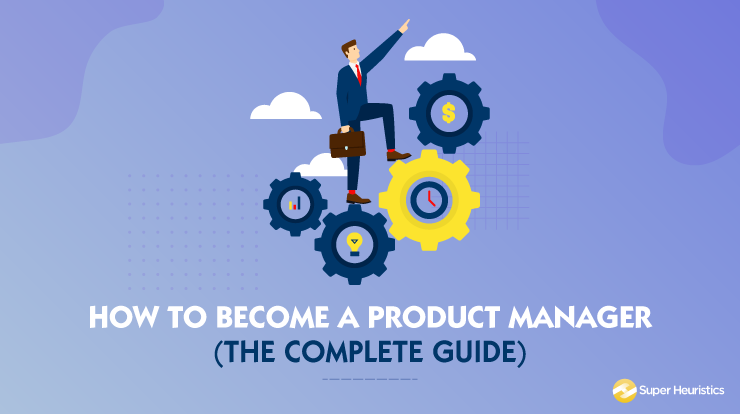 Are you one of the MBA graduates who want to start your career as a product manager? Have you not yet found out the answer to this question, "How to become a product manager?" Then, this article is for you.
I think you might have so many questions like, how do you become a product manager? What should I study to become a product manager? How do I become a product manager with no experience? What would be the salary of the product manager? What is the qualification of Product Manager? What should I do to become a product manager? How do I become a product manager with no experience?
Let us look into each question first; let us understand who a Product Manager is and his responsibilities? Before going to know, how to become one.

Who is Product Manager?
The product manager of any company decides what products that company has to build or develop. He coordinates with all the stakeholders in building the products into reality. The product manager needs to provide help to the company by leading the organization by making strategic product decisions. The product manager needs to have a long-term vision to envision the future and develop the products that add value and generate profits to the organization.
The role of the product manager does not only stops by making a strategy. One has to play the role of a cross-functional leader? He has to lay the bridge between the product and customers. One should possess the knowledge of an engineer, vision of marketer, and understanding of financial expert. On the whole, one has to be "Jack of all trades and master of everything."
What are Product manager qualifications?
Product manager qualification is not clearly defined. This question intrigues a lot of people. What should I study to become a product manager? How do I become a product manager with no experience?
Can engineers become Product Managers without doing an MBA? Can non-engineering graduates become product managers after doing an MBA?
The question to the above answer lies in the discussion we had so far. Anyone with an engineering degree with or without MBA or Anyone with an MBA degree with or without an engineering background can become a Product Manager.
Anyone who possesses the skill set which is required to become a product manager can become one. I know this did not answer your question.
Here comes another question now. What is the skill set one possesses to become a Product Manager?
Strategic Thinking
Technical Knowledge
Team Work and Collaboration
Communication
Detail Orientation
Customer Orientation
---
Strategic Thinking
Product Managers always play a crucial role in making important decisions. As a product manager, you will be facing many problems. You will have many options to take, many opinions to differ, and a lot of tasks to deliver. Being calm and making an informed decision in this environment requires a lot of strategic thinking.
For example: If you are running a chain of restaurants and have decided to launch an application to provide on-line delivery. You have to make many decisions like the features you have to include in the app, delivery timings, menu, customers to target, advertising campaign, etc.
As a product manager, you have to have a holistic idea of the strategy you need to implement and its consequences.
---
Technical Knowledge
Technology is providing solutions to most of the problems we are facing today. Technical knowledge is an essential skill set for any product manager in this 21st century. Technical knowledge makes you understand the feasibilities and possibilities of the solutions you want to provide for your problem.
Modern Product managers need to have good knowledge of Digital technologies, Artificial Intelligence, Robotic Process Automation, Cloud Computing, etc., to provide the best solutions.
Product managers also work with different teams to deliver the product; it is crucial to understand what your colleagues do to be in the same boat while providing a solution.
---
Team Work and Collaboration
Product managers need to work with a different team. Qualities like expectations, trust, and understanding are essential in the collaborative environment. The product manager should be a good collaborator. There are many chances of conflicts when teams collaborate; a good product manager should possess conflict resolution skills to keep all the teams together.
---
Communication
Good communication skills are the crucial skills that the product manager should possess. The critical information shared throughout the organization must be the same. There should not be any loss in the vital information shared or miscommunication. Poor communication always leads to a difference in expectations on the deliverables.
---
Detail Orientation
There will be a high chance that there will be missing information or committing a mistake in developing a product. A good product manager takes note of every detail. One has to review the product development process with keen concentration and fix the initial stage issue. Keeping an account of every minute detail and checking it saves a lot of time and resources.
---
Customer Pulse
You will be providing solutions by building products for the customers. Adding value to the customers is the ultimate target of every product. So, understanding customer pulse is an essential task for every Product manager.
What does it mean by understanding the customer pulse? It accounts for everything. It understands the customer's problem, understanding the customer's expectations, understanding the limitations of the customers, and understanding the factors that influence the buyer to make a purchase decision.
A good product manager always tries to align his thought process with the customers' expectations and limitations to provide the best solutions.
What are the electives that an MBA graduate needs to take to become a Product Manager?
From the above discussion we had so far, we can say that Product management needs marketing, strategy, and basic knowledge of finance and operation.
The below are the few electives that you can take to acquire the skills that are needed to become a product manager
Marketing
Product Management & Strategy
Brand Management
Consumer Behaviour
Strategic Marketing
Digital Marketing
Marketing Analytics
Strategy
Business Relationships & Networks
Industry & Competitor Analysis
Strategy Leadership
Management Consulting
Introductory courses in finance, operations, and Human resources like financial accounting, Corporate finance, Operations Management, Individual and Group Dynamics would suffice.
Also, as an MBA student, it is of utmost importance for you to analyse all the case studies properly which will help you to get exposed to real time problems.
To understand how to analyse marketing case studies in the best manner, you can read the free e-book on the same by Darpan Saxena Founder of Super Heuristics.
In this e-book, he has given all the methods that will help you ace all of your case studies.
What are the courses and certifications that one needs to become a Product Manager?
In this digital era, we find a lot of content online. I have listed down few courses that will help me gain the skills required for a Product Manager from various platforms like Coursera, Edx, Udemy, Udacity, etc.
Software Product Management Specialization.
This course will help you learn how to select and implement the ideal software process for your development project.
This a comprehensive course designed to make even a fresher or a beginner understand the basic frameworks of marketing and its application. It also provides you insights on the new-age marketing skills and how to implement them. It also emphasizes how you can create your brand to stand out from the competition.
Being a Product Manager is a different game today in this digital world. This course provides you fundamental knowledge about making a digital strategy.
AI is the go-to solution for most of the modern problems. This course will give you insights into how to value an AI product. It also provides insights to estimate the scope and build a data set, train a model, and evaluate its business impact.
This course provides you an overview of analytics, which will help you make informed decisions. It is an introduction to the theory of customer analytics.
This course covers all the basic finance concepts required for the product manager, like capital budgeting, diversification, portfolio choice, Capital Asset Pricing Model (CAPM), etc.
This course provides you insights on how to materialize your ideas into reality.
As you now understood, How to become a product manager? Let us know discuss the critical question salary of the Product manager.
What will be the salary of the Product Manager?
Product managers are some of the highest-paid employees of any organization. The product manager's salary in India 16 lakhs per annum to 30 lakhs per annum, depending upon the skill set and experience. Apart from this product manager salary also depends upon the company you work, location of your job.
Summary
Product Manager is an essential role in any organization involving developing products that solve customer problems.
MBA is not necessarily essential to become a project manager.
A good project manager should possess the skills like Strategic Thinking, Technical Knowledge, Team Work and Collaboration, Communication, Detail Orientation, and Customer Orientation.
Found the article interesting? Share it with your friends: