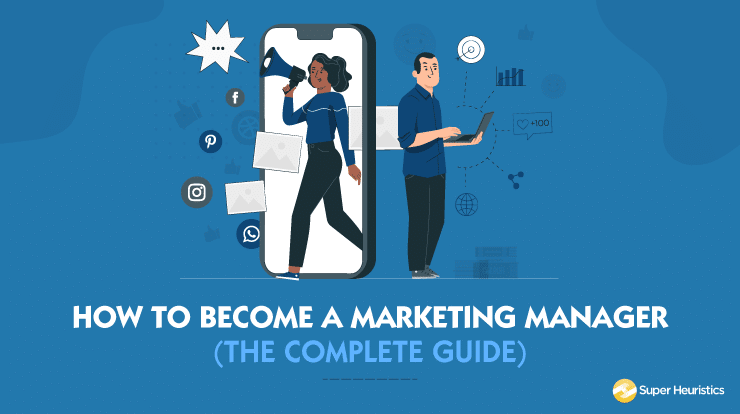 Do you wonder "How to become a marketing manager?" And, wish to know what it takes to be a great one, soon? Then, you are in luck. This article has been curated specially for you. All the doubts, queries, and must-know facts are covered in this piece. For an MBA student who has an inclination towards marketing, this is the role to look forward to.
Now, let's start with the basic questions like "What is a Marketing manager?" and "How to become a marketing manager?".
What is a Marketing Manager?
A marketing manager's job is to help companies meeting their goals. Now, goals can be like creating visibility for the brand, reaching sales goals, or enhancing campaign performance. And he/she does this by creating and implementing separate strategies for the same.
They research the market trends, identify the plausible target audience, their needs, and ways to connect with them. This role is very interesting and challenging because it can function on so many different levels.
For example, one might have to focus on social media marketing, to bulk their efforts on improving their presence and following. Instagram and Facebook are lifelines of social media marketing nowadays.
Or you may be involved in designing and branding a product. This involves an entirely different range of activities like a portfolio or product designing, copyrighting, pitching, etc. It may also include print ads, content creation, email campaigns, and many more.
Found the article interesting? Share it with your friends: