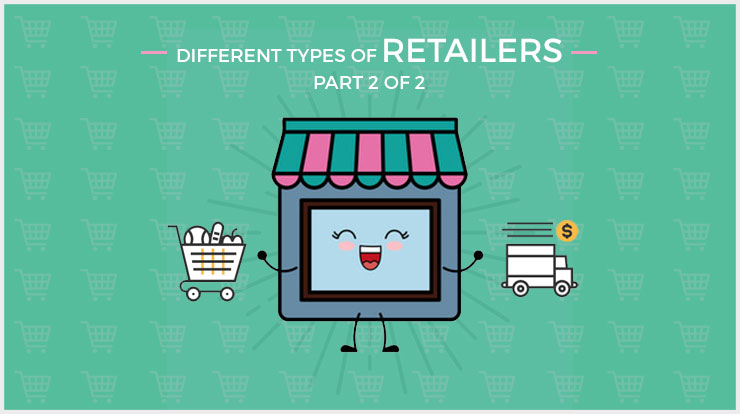 Retailers are important for your brand. In the 4Ps, retailers form a crucial part of the third P, i.e. Place. If you are a traditional brand which does not have any online sales channel then its most likely that retailers are the only touchpoints that you have with the customers. In part 1 of this article, I told you what are the different types of retailers.

Read Part 1 here – What are the different types of Retailers? (Part 1 of 2)
Also, I explained how you can broadly classify the retailers in two broad categories, that is, Food Retailers and General Retailers.
Recap from What are the different types of Retailers (Part 1)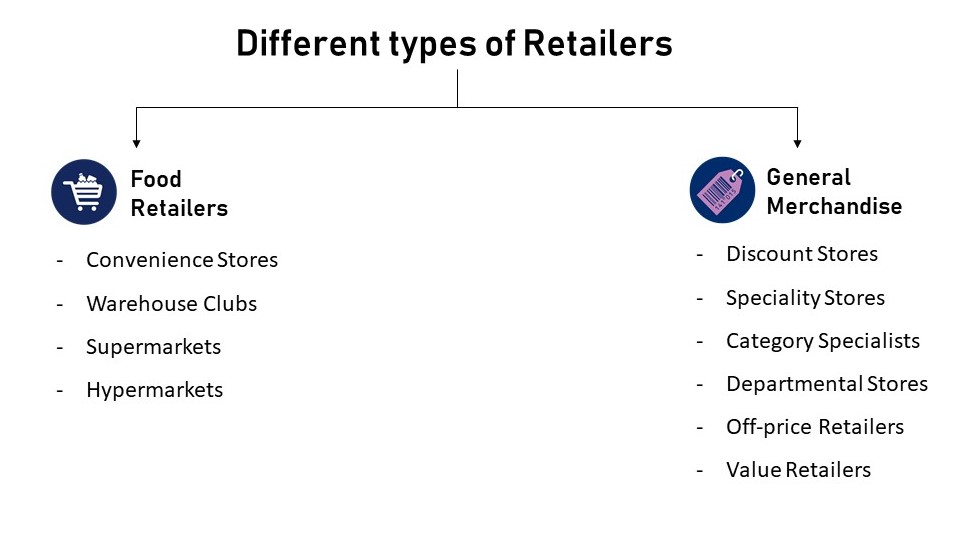 In the previous part, I wrote about the four types of Food Retailers that are there. The four types of food retailers are:
Convenience Stores

Warehouse Clubs

Supermarkets

Hypermarkets
I have already explained there that why is it important for you as a marketer to understand what are the different types of retailers. Understand this. If you are a marketer who is looking after a brand, you need to know which are the types of retailers you should launch your product at.
Different types of retailers have different characteristics, different kind of customers coming in at their shops and different repercussions for your brand.
So, in this installment, I will carry the topic of discussion forward and will tell you about the different types of General Retailers.
General Retailers
When we discussed what are the different types of retailers, I mentioned that Food Retailers are those which carry any kind of food items. On the other hand, General Retailers is a method of classification and it also may comprise stores that carry food items.
Here is a quick overview of what are the different types of General Retailers.
Discount Stores
Any store that positions itself as a discount player falls into the category of Discount Stores. Big Bazaar should have crossed your mind when you read that. Big Bazaar certainly is an example of a discount store. In the US, Walmart is an example of a discount store.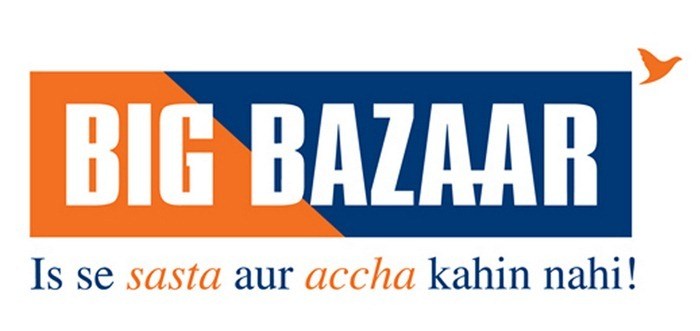 As I mentioned, the defining point is the discount. For that purpose, discount stores usually are no frills store, with extremely less customer service. This is done to ensure that the costs are down.
Now, for you as a marketer, this implies that if you have a product for which you wish to maintain a high internal reference price then you should avoid placing them at discount stores.
Specialty Stores
These are stores that specialize in servicing a particular segment of customers. For that purpose, they will keep a deep range of complementary items and would target the customer accordingly.
If you begin to think, even a store like the Apple store is a specialty store. It does target an extremely specific segment and keeps all the complementary products like iPhone, iPads, Macs and even the accessories. Same is the case with Victoria's Secret store.
The Archies Store is another good example of Speciality stores. It specializes in gift items. Products that express love and can be presented as gifts.
Now if you see, a specialty store is not defined by any particular product or product category. But, a specialty store will always have a unifying theme. And it shall keep whatever product that there is that fits that theme.
You saw how Apple carries different product categories i.e. mobile phones, laptop tops, desktops etc.
The same way an Archies carries a really wide variety of product categories. From cards to roses to mugs. These are different product categories altogether.
Hamleys is also an on-point example of specialty stores.
You as a marketer need to think which theme does your product fits the best. So for example, if you are selling a particular type of skin cream, a salon is a type of specialty store that you can place your product at.
Category Specialists
Better known as 'Category Killers', these stores focus on just one product category and really kill in that! Well, that means that their product assortment depth in that category is just unbeatable.
While I am writing this, I am also going through some of the pictures of my time in Chennai when I was there some 5 years back for a project. And therefore, the first example of Category kills that comes to my mind is Nalli Sarees.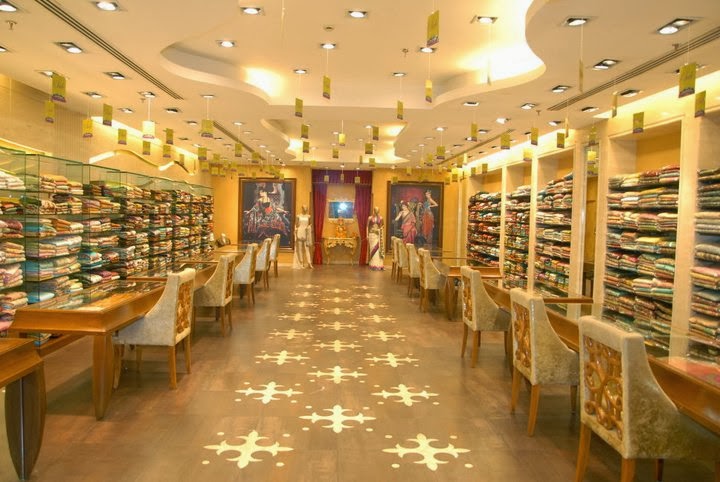 It is highly unlikely that you walk into a Nalli Sarees store and come out wanting for more variety. Heck, it is not even possible that you have gone through all the sarees that are there in the store!
Baskin Robbins, the ice-cream seller, is another category killer. Here's why. You may think of it as a restaurant, which also offers ice-cream along with the meal, as a specialty store. But, Baskin Robbins is a category specialist which offers only ice-creams.
Departmental Stores
See Departmental Stores as a store which has many departments. Seriously, that is one of the best ways I have come up with to really understand departmental stores.
So, a departmental store can be visualized as a store that is departmentalized where each of those departments can be seen as a separate store.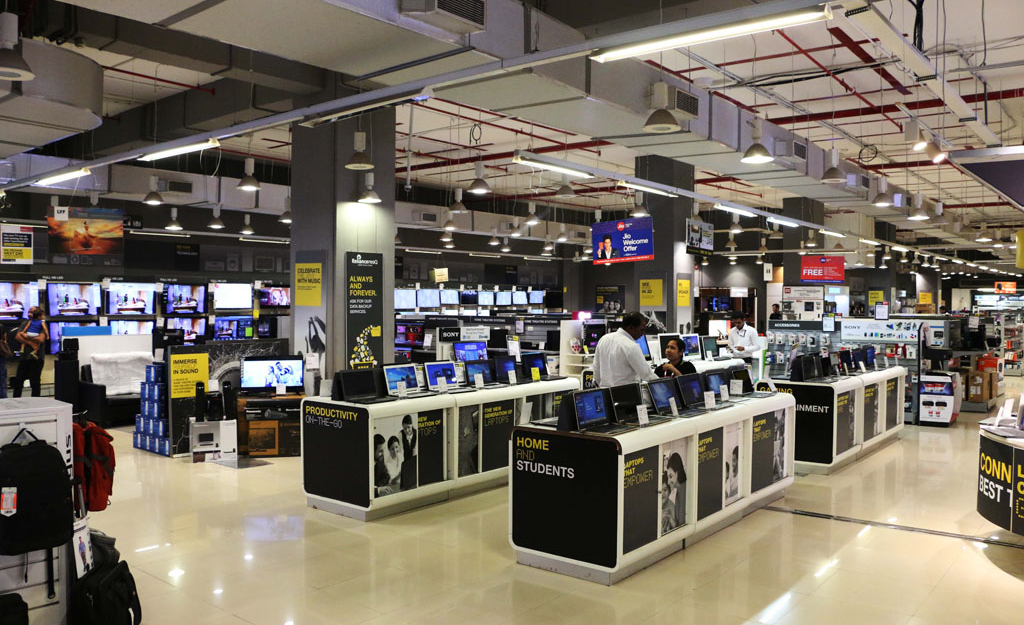 A departmental store is extremely large in size and therefore has a high number of SKUs. One good example of Departmental stores is Croma, the electronics store.
It is a big store, for a start. And it stocks a wide variety of product categories. This includes mobile phones, laptops, home theatre systems, televisions, mixers, washing machines, cameras.
But would you find a really deep assortment in, say, cameras?
No, you wouldn't.
A department store like Croma would stock only a handful of options in a product category. Which ones? That depends on things like which one sells the most, which one is the latest one, which one is the one that has a trade promotion on.
Usually, it depends on which one gives the highest margin.
How is a Speciality Store different from Departmental Store?
Notice I emphasized that a specialty store focuses on a segment or a theme and offers a range of products within that.

So, the people walking into a

Manyavar store

are in the mood to buy ethnic wear for themselves. That's a theme. Also, only a certain segment would visit a Manyavar store.

 

Whereas, people walking into Croma could be of really diverse segments. A person walking in for a camera is a really different person from the one coming in for a television.
Off-price Retailers
These are retailers that offer inconsistent items of a brand or multiple brands at prices as low as 40-60% of the Maximum Retail Price. This is because Off-price retailers buy the stock which other retailers don't want to sell or can't sell.
The reasons why off-price retailers sell at such a low price is because of the following reasons:
Limited period items:

These are close-out items which means that these items were available only for a limited period of time and the primary retailers won't sell it after that time period

Seasonal items:

Similarly, those could be items that will not be sold in the next season. This usually applies to apparels and products in the fashion industry

Irregular items:

These are the items that have a minor defect in them and therefore are sold by the primary retailers at a low price.
Therefore, every time you walk into such a store you can expect them to have a really different product assortment each time. And for some shoppers, that happens to the very reason why they love to visit these stores.
For the people who stay in Delhi and are familiar with Connaught Place might know of such an off-price retailer by the name Snowhite. Here is a snippet of one of its newspaper ads.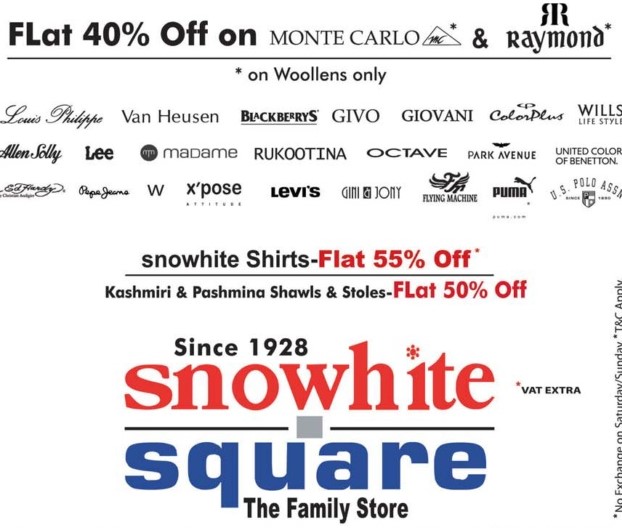 This retailer offers branded items at bundle discounts and direct discounts. Snow White is a good example of an off-price retailer.
Value Retailers
Finally, we have the Value Retailers. These are the retailers who offer items that have a low price. But take caution here. It would be wrong to confuse the value retailers with discount stores.
Discount stores offer discounts on products however Value retailers offer inherently low priced products. Naturally, such stores should and are located in areas with customers who like to buy low prices products.
One example of this is the Dollar Store in the US. Almost all the items that they sell there is within $20.
Further, in August 2004 MyDollarStore made its foray into India with Sankalp Retail Value Stores (SRVS) as Master Franchisee. All products carry a fixed price of ₹99.
---
We started off this by answering what are the different types of retailers. In these two articles of this series, I discussed with you the various classifications of the retailers.
As a marketer, you must know what are the different types of retailers and what are the different classifications. This will help you in deciding your marketing strategy for the third P, that is Place.
Do you have more examples for each of these classifications? If you do then comment and let me know.
Found the article interesting? Share it with your friends: