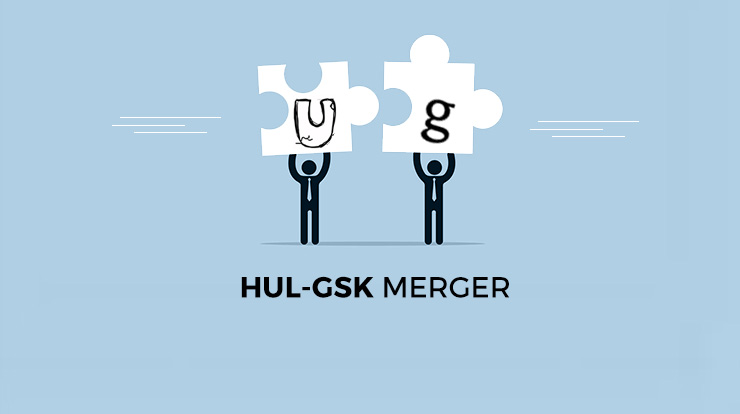 The Big News of last Week – Hindustan Unilever GSK Merger. Early this month, Hindustan Unilever merged with GlaxoSmithKline's Consumer Healthcare India business in a move that will see the company become the largest listed foods company in India.
The merger has expectedly generated a lot of buzz in the news and social media, and I expect that most of you have heard about it. For Hindustan Unilever, this move represents a strategic approach designed to elevate the giant into the health and wellness space.
The Hindustan Unilever GSK merger also holds significant implications for the consumer, specifically from the viewpoint of promoting health and wellness through the provision of healthy food and drinks.
If you're a Horlick's lover, you will probably have to thank Hindustan Unilever for your next pack.
The transaction has been stated as worth a whopping ₹ 31,700 crore. As part of its acquisition of GSK's Consumer Health business, Hindustan Unilever will now own the popular Boost, Horlicks and other key brands in the GSK India's business.
What does it matter to a Marketer?
As expected, there has been a lot of news around the merger, most of which has revolved around the financial benefits for both Hindustan Unilever and GSK. But what does it mean to you as a marketer?
I have spent the better part of the last few days viewing the merger from a marketing perspective. What marketing objectives could have fueled this merger? What does each player have to gain from this merger?
Let us dig a little deeper and explore this merger from a marketing perspective.
What does it mean for Hindustan Unilever?
At the outset, it is clear that there is a lot n it for Hindustan Unilever as it would strengthen its product portfolio. Let's analyze it from a marketer's perspective as to what position does it leave Hindustan Unilever in.
1. Entry into new markets
One of the benefits of this merger for Hindustan Unilever is access to new markets. One of the things that we need to appreciate is that the health and wellness space presents numerous opportunities.
In fact, the market for health foods and drinks in India alone has been estimated to be around ₹7,000 crores.
Interestingly, Horlicks alone accounts for 60% of this market. By entering the merger, therefore, Hindustan Unilever will gain access to a new key customer segment characterized by high and healthy demand.
Hindustan Unilever CEO, Sanjiv Mehta personally affirmed that the Hindustan Unilever GSK merger marketed an ambitious strategy to enter and capture the health and wellness space especially considering the significance of health and wellness to the population.
2. Increased Market Penetration
Hindustan Unilever will also benefit from increased market penetration, and particularly in emerging channels and rural markets. Additionally, the company will now be in a stronger position to expand its product offerings in a rapidly growing segment – the rural markets.
It will be wrong to say that this is a new market for Hindustan Unilever. In fact, on the contrary, Hindustan Unilever already goes deep in these markets with its exceptional supply chain and distribution systems.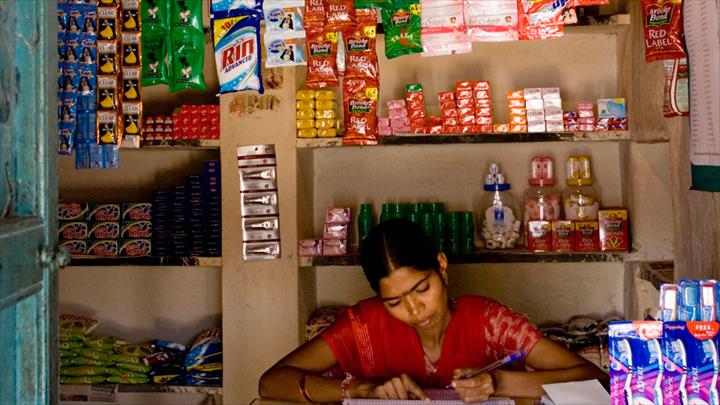 However, this Hindustan Unilever GSK merger definitely means reaching to a new consumer and most importantly increasing HUL's share in the consumer's market basket.
This will be anchored on greater customer development, leveraging the reach of the GSK India product line within these growing segments to increase the market penetration of its own products to new segments.
What does it mean for GlaxoSmithKline?
Let's have a look at what does this Hindustan Unilever GSK merger brings in for GlaxoSmithKline.
1. Increased Distribution Efficiencies
As part of the deal, Hindustan Unilever will take over the distribution and marketing of the brands under the GSK Consumer Health space.
GSK will, therefore, reap the benefits of the Hindustan Unilever's distributorship, vast market access, visibility and its awareness of its consumers. This will have benefits for both GSK and Hindustan Unilever.
On Hindustan Unilever's part, this will mean that this will provide a learning opportunity on the healthcare business, which is in line with its focus on beauty and personal care products. In fact, It will also provide an opportunity for understanding the pharmacy distribution channels.
On GSK's part's, the company will gain access to the great market reach that Hindustan Unilever enjoys. This is especially considering that Hindustan Unilever's products are sold in more than 8 million outlets in India.
Situation after Hindustan Unilever GSK Merger
For Hindustan Unilever, the acquisition of some of the major consumer healthcare brands will generate greater returns for the business.
Hindustan Unilever expects that its foods and refreshments business will significantly grow with the merger, exceeding ₹10,000 crore in turnover, elevating the company to being one of the largest Foods and Refreshments business in the country.
Given the popularity of these GSK products, you can see why Hindustan Unilever was keen on this merger.
The consolidation of the brands after this Hindustan Unilever GSK merger will without a doubt result in great synergies. When you think about it, Hindustan Unilever and GSK will be able to combine their supply chain efficiencies for optimal results which will also result in massive reductions in costs.
Furthermore, this merger will also combine operational improvements, optimize networks, enhance go-to-market networks and scale several areas associated with increased business costs, courtesy of streamlined infrastructure for overlapping processes and marketing.
Conclusion
The Hindustan Unilever GSK merger reveals just how significant acquisitions are to the marketing objectives of larger firms.
The acquisition of new product lines to expand the current portfolio, coupled with synergies from combined distribution, operational efficiencies, supply chains, and infrastructure –  all add up to significant cost cuttings with increased market access.
As a marketer, this case should give you an excellent example of using mergers to pursue marketing objectives, such as market penetration, new market developments, cost reduction, increased market share and more.
Found the article interesting? Share it with your friends: