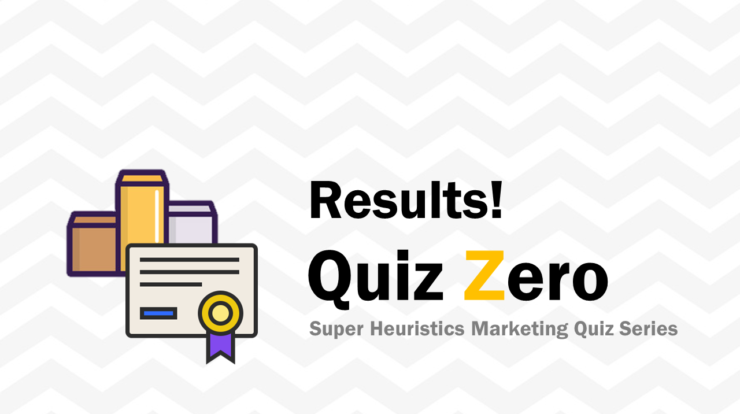 There is only so much that you can learn while reading about Marketing. I doubt if there is anything such as a 'theoretical marketer'.
However, what lies at the beginning of a marketing journey is the ability to learn the most fundamental concepts and keep them with you for life. As a Marketing Strategist, you have got to paint the canvas and produce a perfect picture. And there, each fundamental element is important.
Super Heuristics Marketing Quiz Series
In my pursuit to make learning Marketing Strategy worthwhile, I present to you an online quiz series that would take you through multiple aspects of marketing in quizzes, one after the other.
I call it the Super Heuristics Marketing Quiz Series.
This national level series begins this August and would witness the participation of MBA students enthusiastic about Marketing from across India.
Now, an extremely valid question is how would a marketing quiz series help you in learning a practical, abstract, and results-driven trade like Marketing. Here's why:
Firstly, I have given enough quizzes in life to really differentiate between the ones that really added anything to my knowledge and the ones that tested how much I could memorize.
The ones that make you think, stimulate some part of your mind are the ones that make a difference.
Secondly, too many takeaways from a quiz usually ensure that there is no real takeaway at all. In a marketing quiz that I conducted a few days back at my B-school, while I covered most of the important topics, I stressed on 'Positioning' as a topic.
Almost 40% of the entire marketing quiz was on that. And I am sure someone who took the quiz with integrity would have his/her Positioning funda solidified by now.
And lastly, a quiz has been misinterpreted to be merely a listicle of questions. It is not. There is no definition of a quiz that says that! It's awful how quizzes have become and remained just that.
If you have that perception of a marketing quiz, you are in for a surprise during the Super Heuristics Marketing Quiz series.
Apart from that, in the true spirit of a competitive world we live in, where everything is a race and someone has to and has to be better than the other (pun intended):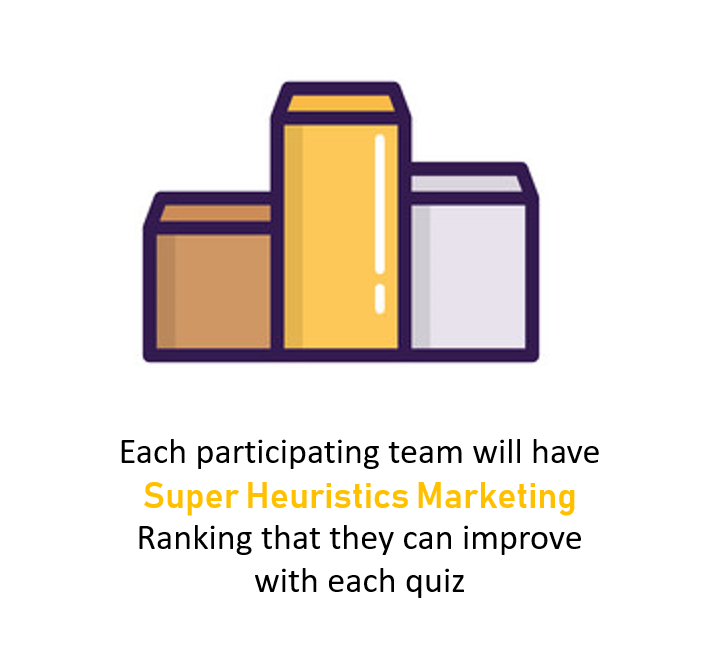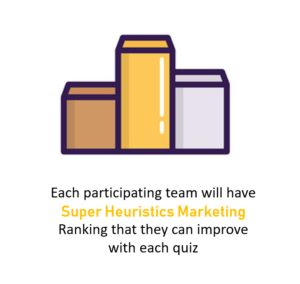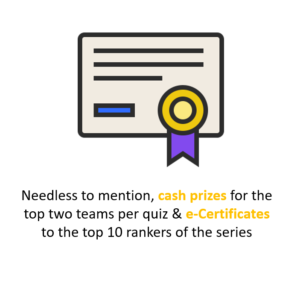 Results of Marketing Quiz Zero at IIM Udaipur
Before it begins in August, I did a dry run 'Quiz Zero' for the first year students at my B-school, IIM Udaipur, on 30th July 2018. The theme of the quiz was 'Basics of Everything'
Here are the results of the top 10 ranking teams from the quiz.
Congratulations to the winners of the Marketing Quiz Zero.
The ranks would now be reset and the teams would now begin from zero along with the other participating teams from the top B-schools of India.
Found the article interesting? Share it with your friends: