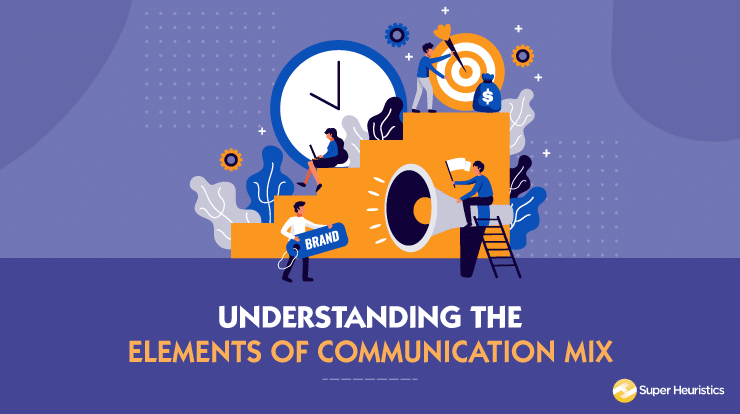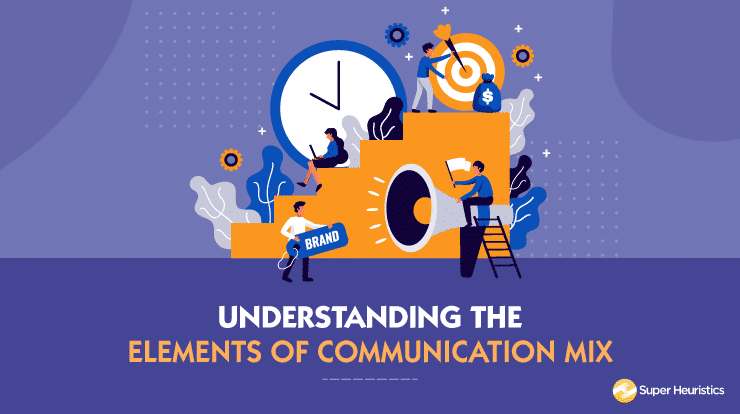 After giving the B-schools' interviews, you must have realised how important is it to prepare a spot-on answer that is a perfect mix of your superior qualities and past experiences or your communication mix elements. Do you think you could be selected for an MBA programme if you haven't spoken about your qualities which are perfect-fit according to the asked questions?
I am sure not! The same happens with the brands as well; no matter how good your product is and how amazing your marketing strategy is, if it is not communicated in a right way at the right time, all your efforts will go in vain!
Hence, you need to understand what communication mix is, what communication mix elements are, and how to decide it. I have tried to explain the communication mix from a B-school perspective, i.e., how to promote your B-school event; so that you can better understand the concepts and apply them as well!
What is the Marketing Communications Mix?
Does it happen with you as well that whenever you heard of Cadbury; your mind automatically visualises that purple colour? Does your mind also play that 'Kuch Meetha Ho Jaye' tagline in Amitabh Bachchan's voice? I am sure all this happens with you as well! But why does that happen?
This happens because of two things: Cadbury's incredible positioning strategy and its' smart selection of communication mix elements. Cadbury has very smartly planned the exact thing that it wants to say about its brand, it knows how to say it and when to say it. This is nothing but Marketing Communications.
As a B-school student, you must know what to say, how to say and when to say in your business and jobs. When firms and marketers do the same thing to inform, persuade and remind the consumers about their brands using various modes like Advertisements, Personal selling, Social Media etc.; it is called Marketing Communications Mix or Promotional mix.
By now, you must have got a fair idea of what is communication mix. Let us understand why it is vital for you to study this as a marketing student and what role it does play!
Why understand Communication Mix?
There are broadly two reasons which make it extremely important for you as a marketing student and budding marketer to pay heed to communication mix elements in today's time:
Multiple platforms – Technology has made it possible for marketers to let their brand advertisements enter into our lives in every possible way. The number of platforms to communicate about the brands is increasing at a breakneck pace. Google Ads, YouTube, Facebook, E-Mail, Instagram, blogs, mobile marketing and recently, LinkedIn has also introduced its own space for LinkedIn Ads; all these communication mix elements may confuse you while marketing for your B-school event or for your company in future.
Increasing Frequency – How many times do you see advertisements when you open your Instagram and YouTube? Many times! There are so many ads and promotions around us that it becomes challenging to create an impact on consumers' minds. Thus, as a marketing student, you need to understand communication mix elements and observe its impact on consumers' behaviour.
I hope you have understood by now, why it is important to learn communication mix as a marketing student. Now before understanding the components of communication mix, it is important to know the basis on which the communication mix elements are to be designed. Read the below section to understand it.
Pillars of designing Communications mix
If I ask you to design a strategy by deciding which communication mix elements to use for your B-school events, then the most critical questions you need to know are: what to say? and how to say? Right? We will understand how to design communication mix by dissecting the communication mix into these two parts.
Message Strategy – As a B-school event marketer, it is important for you to think about how to make your event stand-out in a crowd of events. Thus, you need to think about what exactly you want to communicate to your audience. You need to decide the theme and different appeal of your event, which aligns with your event's positioning strategy. This is called a Message Strategy.
Let's take an example!
Surf Excel through its 'Daag acche hain' tagline has communicated that if something good is happening because of stains, then they are good. Surf Excel succeeded in creating its place in its consumers' minds through its dirt is good philosophy.
Have a look at one of the Surf Excel's epic advertisement of 'Daag acche hain' philosophy!
Creative Strategy – Has it ever happened that you know the answer to that tricky case study question in your interview but failed to answer it properly because you struggled to communicate it clearly? I am sure it must have happened with you in some or the other ways!
Thus, it is important for you to know how to say what you want to say to your audience for your B-school event. Creative Strategy includes deciding how to translate your messages to convey to your target customers.
There are two different appeals to understand the creative strategy better:
Informational; it includes communicating only the product-related information like its features, USP and other benefits. The below advertisement of Loreal talks about being a damage expert to 5 hair damage problems.
Transformational

; it demonstrates non-product related benefits creating a unique impact on consumers' minds. Suppose you show in an ad that marketing enthusiasts participate in your B-school event, who have an entrepreneurial attitude to attract your target audience. In that case, this is an example of transformational appeal.
This appeal tries to create an emotional connect with the consumers, thereby influencing them to purchase.
Cadbury has always tried to build an emotional connect with its customers using its unique advertisement campaigns. The ad below shows the emotion of love using its campaign 'How far will you go for love?', hence is creating an emotional connection.
So, have you decided whether to use informational or transformational appeal for designing the communication mix for your B-school event? I hope that you have!
Now, let us jump straight away to understand what are the elements of the communication mix.
Communication Mix Elements
The communication mix elements consist of different elements through which the message can be conveyed to your consumers. The elements of the communication mix are:
---
Advertising
This is one of the most opted elements of communication mix. It helps convey the information to a large audience over geographies and boost sales for a very long time. I am sure you must have thought about using advertisements for your B-school events as well.
Thus, you need to understand the impact of this communication mix element and its various forms, which are-
Bill-boards
Radio Ads
Television Ads
Ads on social media platforms
The key aspects of ads that you should take care of while creating ads for your B-school events are its Pervasiveness, Amplified expressiveness and Control. The ads can be repeated any number of times, they are more expressive than other elements and you can control what part of your brand image you want to highlight.
The below image shows one of the creative billboard advertisements that shows how you can use this medium to convey your brand's core message. Here, Ponds is clearly conveying its message that you can get rid of pimples if you use ponds.
---
Sales Promotion
The ultimate aim of you as a marketer of your B-school event is to sell your event's tickets. This is one of the most essential tasks of the entire marketing activity. You may sell your tickets by offering discounts, coupons, contests, premiums etc. These all are a part of sales promotion.
You must know that getting attention is crucial for a big-bang sales promotion of your event.
---
Events and Experience
As B-school event organiser, you must be having some sponsors for your event. The companies who are giving sponsorships are getting the benefits of marketing itself in front of your event's audience.
But as a future marketer, you must understand that the event must be relevant to your company's product.
Lakme Fashion Week is a wonderful example of creating your brand image of being a fashion icon.
---
Social Media Marketing
Right after hearing marketing, the first things that come in MBA students' minds are Instagram, Facebook and YouTube, can you imagine the world of advertising without social media platforms? No, right!
It is now an inevitable part of the marketing world and still has a vast untapped potential; thus, you must understand social media marketing mechanics to be a successful marketer.
Although I have already mentioned social media advertisements as a part of advertisements, this element focuses on the mechanics that work behind the social media platforms to promote the brand.
It is important for you to identify how to make your advertisement on social media unique when there are already many ads around the consumers.
The below image shows how the companies need to be quick and adaptive to the current social media trends to find their special spot digitally. You can also grab the attention of your audience in this way to promote your B-school event.
---
Mobile Marketing
Do you also find the personalised notifications of Zomato and Swiggy very interesting and engaging? I am sure you must have! Have a look at the image below. This indicates the interesting ways marketers have found to attract the attention of consumers. The increasing use of mobile phones in urban areas and rural areas has caused marketers to think about creating an impact through this means of communication mix element.
---
Personal Selling
It is one of the oldest forms of promotions in marketing and is the most effective. It involves direct interaction with your target audience and will help you to gauge their perceptions. Think, when you actually go to sell the tickets of your B-school event, you will interact with them and get to know their reactions and can accordingly customize your message. Remember, this will also require you to build good relationships with your consumers!
Avon, a beauty products company, is one of the oldest companies ruling the world of direct selling companies. Since its inception in 1886, it adopted the strategy of having women sales representatives. The direct selling strategy is cleverly aligned with its aim to empower women and with its tagline – "Beauty for a purpose".
---
Public Relations
Have you ever wondered why there is so much emphasis on maintaining industry relations in B-schools? The answer to this thought is that B-schools want to build an impactful image of their institution in front of the industries which can be their future recruiters.
There is a special cell dedicated to industry and media relations in every B-school. But what is the purpose? It is to promote and protect the image of the entire institution. This is nothing but Public relations!

Companies maintain their press and media relations to keep their organisations in a positive light and promote their brand image. The major tools in marketing public relations are Publications, Events, Sponsorships, News, Speeches, Press interviews etc.

'I love New York' campaign is one of the best examples of successful PR campaigns. It started in 1987 to restore the city's image; the city was considered in one of the violent towns on the verge of bankruptcy.
I hope that by now you have got a basic understanding of communication mix elements. You can also leverage these exciting ways of marketing to promote your B-school events and to get ready for your future marketing jobs!
Conclusion
When companies inform, persuade and remind the consumers about their brands using various modes like Advertisements, Personal selling, Social Media etc.; it is called Marketing Communications Mix or Promotional mix.
Increasing communications platforms and frequency of advertisements around consumers have made it essential to learn about communication mix elements.
Message Strategy (what to say) and Creative Strategy (how to say) are two crucial pillars of designing a communications strategy.
Advertising, Sales Promotion, Public Relations, Mobile Marketing, Personal Selling, Social Media Marketing and Events and Experiences are the communication mix elements.
Advertising is the most used communication mix element and its various forms are Billboards, Radio ads, Television ads and ads on social media platforms.
Found the article interesting? Share it with your friends: