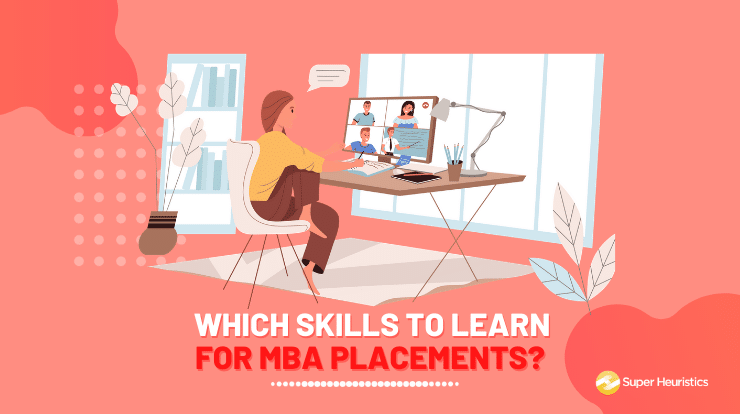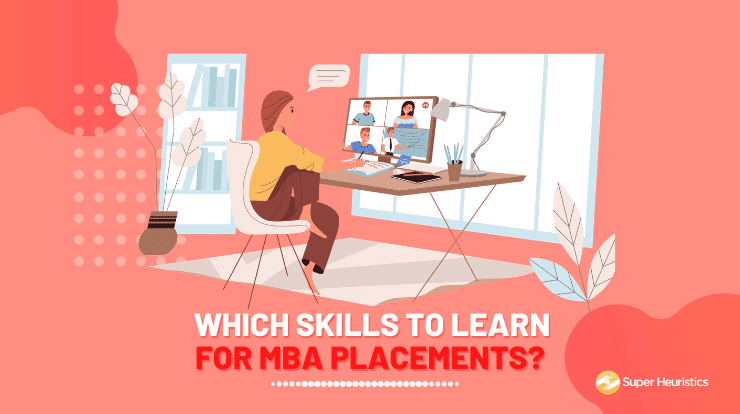 We'll use the concept of Segmentation, Targeting and Positioning to find out what skills you should acquire for MBA Placements.
Even if you don't know what STP Model is, never mind! You'll still be able to get the understanding of how to identify in-demand skills for MBA placements.
What skills should you learn as an MBA student shall forever be a question for which you will get different answers from different people.
And to make things simpler for you, I've created this video to take you through a simple 2x2 framework that I developed to help you decide what skills you should learn for MBA and to crack that dream job that you are eyeing for your placements.
---
Skills to Learn for MBA Placements
I recently recorded a video on this topic and you must watch that. Most of what is covered in this article is what I have covered here in the video.
As an MBA student, you might know how campus placement is one of the most important events in every MBA student's life.
Even if some of you may have entrepreneurial aspirations, everyone aspires to grab a lucrative job offer.
Given today's cutthroat competition, it's a not so easy goal to achieve. To succeed in your B-school placement interviews, it's important to learn some MBA skills that the recruiters are actually looking for.
The question is, how to know which skills are important?
If you are a Marketing student, you would know how everything in the marketing world begins with the concept of STP (Segmentation, Targeting, Positioning).
We'll see how you can apply the same concept of STP to find out what skills you need to learn for an MBA and a good placement.
---
What Skills to Acquire During MBA? (Using the STP Model)
As marketers we frequently use the STP model while planning the launch of our products and/or brand.
As an MBA Student, you want to find a good placement for yourself. And in this case, you are actually the product!
You basically need to find out how you can market yourself best to achieve the best career outcomes.
Let's start thinking of you as a product now. Who do you think your audience would be? The companies appearing in your B-School.
Here are the three steps that can help you know/shortlist/select which skills you need to acquire during your MBA in order to stand out from the crowd and get noticed by your dream companies!
---
1. Segmentation
The first step towards getting a good placement after your MBA is to segment the companies appearing in your B-school on the basis of some parameters.
We can segment these organisations on the basis of industry, job role that is being offered, size of the company, salary, location, etc..
Please note that in the given example, I've segmented the organizations on the basis of just three parameters (Industry, Job role and Size of the company), but you may use any additional parameters as well according to your requirements and aim.
Now, once you have created different segments of the organisations, you need to identify and set your aim on the target segments.
This is what our next step is about.
---
2. Targeting
This step is about shortlisting the segments that you have already created and listed down as a part of the first step.
These segments should be the kind of organisations that you will be aiming for and are preparing for during your MBA program. But, How do you shortlist these segments?
Your decision to select a particular industry or a role could be based on your previous work experience (if any), your strengths or simply what you envision out of your life.
Other factors could also be the certain criteria that some companies want you to fulfill. For example: Most Consulting companies only shortlist candidates with perfect academic grades. Similarly, previous work experience is preferred by the finance companies.
With this, we complete our two steps of working towards our aim of desired placement.
The third step is the most interesting one which will actually help you get the answer to "What skills should I learn to get a good placement after MBA?"
---
3. Positioning
After shortlisting your target companies, you need to create a positioning for yourself.
How a brand is positioned is very critical. A lot of thinking goes behind identifying the right market and building the right product but if not positioned well, everything can go to waste.
Here's a simple formula to better understand the concept of Positioning:
Positioning = Target Market + Differentiation
Where, Target Market = companies that you're aiming for through your MBA. Differentiation = acquiring right skills in order to stand apart from your competitors
If you want to create your positioning, you must know your target and for that particular target market, you need to create differentiation within you among your competitors.
Your competitors here are basically all the other students who are aiming for that same job as yours.
Now, you must be wondering "how to create that difference?"
The answer to it is, by acquiring the skills which are important.
To help you understand what are the in demand skills to get a good MBA pavement and the skills recruiters look for, let's take a look at this simple 2x2 framework.
---
Differentiation Skill Matrix
I've often come across MBA students like you, who are worried about the skills that they should acquire in order to get a good placement. This is why I've created this special 2x2 matrix to make things easier for you.
The Matrix is divided into 4 quadrants based on the relevance and differentiation of different skills, as shown in the diagram above.
Quadrant I : Low Relevance-Low Differentiation
These skills are the extremely common ones and are also not relevant for your target companies.
You would never want to acquire the skills falling into this quadrant!
Quadrant II : Low Relevance-High Differentiation
These skills are extremely unique ones but are not important for your target organisations.
For example: If you have an understanding of a foreign language, say French or Spanish, it might not be that relevant to a finance role. Notwithstanding, it is unique.
Even if you have a skill like this, which only a few students are able to acquire while in their MBA, it will not add any value to you and the companies that you are aiming for.
Quadrant III : High Relevance-Low Differentiation (Points of Parity)
These are the skills which are highly relevant to your target organisations but having them won't help you get differentiated.
For example: MS Excel, MS Word, MS Powerpoint.
The skills falling in this quadrant are extremely important for your organisation and you surely have to have them!
Quadrant IV : High Relevance-High Differentiation (Points of Differentiation)
This is the quadrant you must be focusing on! Acquiring skills falling into this category will not only give you the points of differentiation but will also be helpful to your organisation.
For example: Digital Skills, Analytics
I would suggest you focus on both quadrant III and IV.
While having the skills falling in quadrant I will make sure you have all the important skills you're expected to have, skills of the second quadrant will help you get extra points of differentiation and stand out from the crowd!
---
Conclusion
I hope using the STP model and the Differentiation Matrix, you will be able to find out the unique skills which you need to acquire in order to help you achieve the outcomes which you want from your MBA.
You must be very aware of your requirements and aim in order to be successful in obtaining a job through campus placement. Only then you'll be able to identify and shortlist your target companies and position yourself the right way by acquiring the important skills.
To be honest, there is no better feeling than getting placed in your dream company. What are you waiting for? Start working!
Found the article interesting? Share it with your friends: