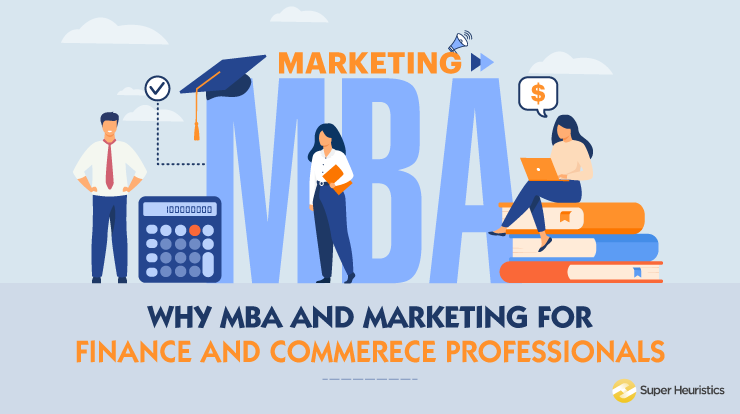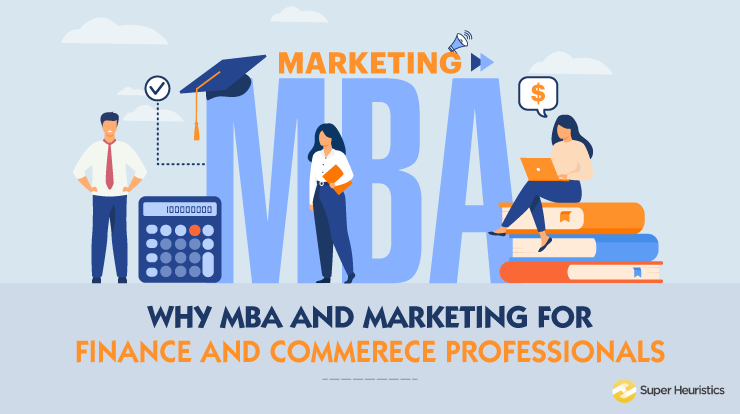 CA, CS, Law – These are the professions that come, many a time, in almost every B.com graduate's mind to pursue in future. What to do if I am not a finance person? Let's understand the in-and-out of another dynamic field to go in, i.e. An MBA and find the answer to the most crucial question for you – Why MBA after Commerce or Finance?
The world is changing at a faster pace than you and I are thinking. With the introduction of disruptive technologies like Artificial Intelligence (AI), Nanotechnology, Robotics, Machine learning, Cloud computing we are rapidly entering into the Fourth Industrial Revolution.
With the changing nature of jobs, the skills required in the coming future are also changing. According to the World Economic Forum, these are the Top 10 skills needed in 2020 compared to 2015.
Now, you should not be amazed when I say that you can acquire all the ten skills after doing just one degree. Yes, this degree is called an MBA! Let's peel some more layers to get clear answers for – Why MBA for Commerce Graduates?
Why MBA after Commerce or Finance?
As commerce graduates, you already know various subjects like Financial Accounting, Management Accounting, Law, Marketing and Consumer Behaviour. MBA will give you a platform to learn the practical application of these subjects. The following points summarises some of the things unique to an MBA degree that answers why MBA after Commerce or Finance.
Case Study Methodology

: In your B. Com degree, you must have learnt only theoretical concepts; you also know that the practical scenario is far from what we study in books. MBA classes are way different in this regard; professors teach concepts through real-life case studies. You will better understand what Rural Marketing is by reading how HUL does it than studying a mere defini

tion.
Experience what a case study discussion feels like in an MBA class!
What else an MBA will help you to achieve as a B.Com graduate?
Building Networks

: Unlike in

B

.

com

, MBA has people from diverse backgrounds. Meeting with different people will help you to build various perspectives of commerce & business. This allows you to build strong networks with your peers, who are future businesspersons.
Working in Teams: Commerce graduation will prepare you to be brilliant but only when you work individually. In real life, you have to work with different people in teams. MBA will provide you with this experience of working in teams because you will learn everything in peer groups only in MBA. Managing that lazy friend in your group will help you get mastery in people management.
Class Discussions: You must have wondered why do we make unrealistic assumptions while valuing a company? You can find practical answers to these doubts because classes are no monologues in MBA. There is always a healthy discussion going on with professors in class.
Student-Run Campuses: As a

B

.

com

graduate, you rarely get any chance to manage critical things that are important to be prepared for any dynamic job. All the B-schools have student-run campuses; you will get an opportunity to deal with all the aspects ranging from managing hostels, infrastructure, mess, to celebrations, parties etc. This develops Service Orientation skills.
To get a better understanding of career paths, let's discuss the journeys of two individuals who took different paths, but both are successful. Read further to know why?
Understanding Career Journeys
Source:yourstory.com
Bhupinder Singh, CEO & Founder of Incred: Bhupinder Singh is an MBA graduate from IIM Ahmedabad. He founded Incred in 2016. Before this, he worked in the finance division of Deutsche Bank. Incred is a financial services platform that provides easy lending to various segments. His MBA degree and work experience provided him with the necessary skills to build the start-up. Brilliant negotiations skills gained during an MBA are crucial in attracting huge investment funding of $254 million.
Source:moneycontrol.com
On the contrary, we have Nithin Kamath, founder and CEO of Zerodha. He is an engineer from Bangalore Institute from Technology. He started trading from his engineering days when he was 17 years! Later he worked at Reliance Money for a few years. He did not do an MBA; yes, he did not! Then how did he succeed?
Before starting trading, he worked as a telemarketing executive in a call centre. According to him, the best leadership lesson he learnt over there is To Sell. He learnt the best Marketing & Sales lessons at his job. These lessons that he has learnt in his life over experience and his passion for trading led him to the success of Zerodha!
As a Commerce graduate, whether you do an MBA or not is a later question. What skills you have now and what you need to acquire over time will decide whether to pursue an MBA or not! But I make sure that you will acquire all the skills you need during your MBA journey!
By now you must have got answers for all your confusions regarding is MBA after B. Com good? And Why MBA after commerce or finance? I hope now whenever you will be asked in your interview; you can confidently answer why MBA after Commerce or Finance is perfect for you! Let's talk about Finance Professionals now. `
In recent years, IIM A, B, C are witnessing a more significant number of CAs in their MBA programme. Not only CAs but other finance professionals like Lawyers, Bankers are also drawn towards an MBA. You must be thinking what makes them leave their well-paying jobs? Let's dig some more soil to find out!
Why MBA for CAs?
Source:cloudinary.com
The answer to this question depends on whether you want to be a Small Fish in a Big Pond or a Big Fish in a Small Pond? Apart from the points mentioned in the above sections, let's jot down some more points to answer why MBA for finance professionals?
Get Holistic View as a Leader

: As CAs, you are mostly working only in Finance & Accounting department of the company, you cannot acquire skills in the technological, economical, and marketing domain which are relevant to succeed in the career. Thus, an MBA helps you develop the managerial competencies required to view a more extensive business picture.

Strong Network: I cannot emphasise more on this point; MBA opens up ample opportunities for you to take your career multiple steps ahead in future by building strong networks. While working as a finance manager, if you need help in understanding your consumer's preferences, you can ping your contacts any time, and they'll help you.
Suppose, tomorrow you want to start your own company or a start-up, then the networks you have built over the years will be most helpful. According to a Forbes study, for 78% of start-ups, network is vital to entrepreneurial success. For example – Ofbusiness, a new-age fintech start-up, has two of its prominent co-founders – Asish Mohapatra and Ruchi Kalra from ISB Hyderabad. Indeed, it is right to say that "Your Network is your Net-Worth" 10 years down the line.
Entrepreneurial Attitude: If you are a kind of a person who believes in being your own boss and wants to start his/her own CA firm or a fintech company, there is no better door than an MBA for you to open! How? Let us understand.
According to a recent report by Research and Markets, the fintech industry, the Fintech Industry in India is expected to reach Rs. 6207 billion in 2025, growing at a CAGR of 22%. There are a lot of successful and budding start-ups in the industry. Paytm, MobiKwik, ET Money, PolicyBazaar and Lendingkart are some famous fintech brands now.
Let's pick one of them and dig further to understand the start-up's and its founder's career journey!
Lendingkart is a Fintech start-up in the capital working space which provides SME lending in India using latest digital analytics technology. The start-up has got a funding of $200.4 million till now. Harshvardhan Lunia, its founder and CEO, is a CA and ISB alumni. He worked for a few years for banks like - HDFC Bank, Standard Chartered Bank and ICICI Bank. Then he left his high paying job to start Lendingkart.
Harshvardhan's Consumer-Centric approach led to the success of the fintech start-up. He closely observed the target segment for years before developing the entire business model. This kind of Analytical Thinking & Entrepreneurial Attitude – Understanding the Business' Strengths and playing on them – can be only be developed through the rigorous curriculum of an MBA.
Apart from Financial Knowledge, a proper mindset from Marketing & Sales, Technology and Operations perspectives is vital for building a holistic vision for standing a fintech like Lendingkart. An MBA will provide you with this holistic vision to develop your career as a Finance Professional!
You must have figured out by now that it is better to be a big fish in a small pond than a small fish in a big pond! I hope you have got your answers for why MBA after commerce or finance!
Now, coming to your next logical question – As Commerce Graduates, Finance Professionals and CAs; can we only go for an MBA in Finance, right? Does it make sense to go into Marketing? The answer is yes; you can go into Marketing and do wonders with your finance experience in the corporate world. Before understanding this, let's set the ground by pondering over the future of marketing.
Future of Marketing
More Holistic, Less Departmental

: With businesses becoming more complex, the marketing department cannot work in isolation. The marketing is based on the whole organization and customers as well. Departments have to come together to portray a robust image of the brand. According to holistic marketing, "Everything Matters" for the success of the brand.
Coca-Cola demonstrated the best example of holistic marketing by promoting not only coke but Happiness! This could have become possible only when all the departments work together for a common goal.
Source:coolerinsights.com
ROI Marketing instead of Free-Spending Marketing: Marketing had always struggled to calculate its effectiveness and returns in terms of numbers. But this is no longer the case. Marketing ROI helps to attribute the growth in revenues to measure the impact of various marketing campaigns and operations
The Demise of Mass Marketing and the Rise of Precision Marketing: The introduction of television, radio, newspapers, magazine gave rise to mass marketing. But these days are gone when the companies used to target a large mass audience through a few marketing strategies to market their brands. Now, with the rise of social media, consumers want attention and personalized campaigns. The mantra here is – "Either Go Small or Go Home".
Source: bbntimes.com
Now, you must have a clear idea about the future trends of marketing. So, we are all set to talk about the areas where there is a scope of application of finance in marketing.
Application of Finance in Marketing
Data-Driven Marketing: With the introduction of New Technologies like AI, Machine learning, Cloud Computing etc. a lot of consumer data is generated every-day. By 2025 marketers will be using a lot of data analysis techniques to draw consumer insights. That is where you, as a finance person, can create an impact with your analytical skills.
Calculating Performance Metrics: As mentioned above, Marketers are now more interested in measuring the impact of their initiatives through various performance metrics like ROI, customer engagement on social media etc. That is where you can be a golden card for your marketing team.
Budget Preparations: Marketing Technology or Martech requires a lot of funds to invest in emerging technologies. Thus, maintaining proper budgets is becoming very important even for marketers now. Your finance knowledge will help you to make sure that every penny spent is worth it as a marketer.
Pricing: Pricing, one of the components of 4Ps of marketing, involves the use of your forecasting skills.
You must be clear by now that you can pursue marketing as a finance professional if it is your passion and how your finance experience will help you be a great marketer! So, what are you waiting for, start planning your way to be a successful marketer?
Now, let's take a step ahead and understand why marketing is essential for you even if you want to pursue finance!
Why Marketing for Finance Professionals?
Till now, the Banks and Financial companies have been using marketing only to increase their sales and acquiring more clients. But now, the customers of banks and these financial institutions are more interested in personalised marketing campaigns over the internet and social media.
Financial Firms want to focus on their performance and customer satisfaction and this requires them to come at par with modern marketing. Yono SBI, all-in-one mobile wallet solution, succeeded so rapidly because of its emphasis on modern marketing and personalised campaigns for youth.
The marketing is not only restricted to a logo and tagline; videos, infographics, blogs etc. are used by them to bring awareness among the consumers. Financial marketers are now using a more data-driven approach to design their marketing campaigns and strategies. The graph below summarises what actions the financial marketers want to take to enhance their customer's experience.
Source:assets.ey.com
Most of the companies are interested in investing in digital communication channels. This clearly shows that in order to understand your business and consumers better, it is important for you as a finance professional to know the basics of marketing. Your excellent marketing skills will always keep you a step ahead by providing you with an edge against others.
Conclusion
Here, is a brief of our discussion on Why MBA after Commerce or Finance:
Problem Solving, Critical Thinking, Creativity and People Management are few of the most required skills in future and can be acquired in an MBA. As commerce graduates and finance professionals, you can stay ahead in your career after pursuing an MBA.
MBA Curriculum is way different; there you will learn through real-life case studies, class discussions. Peer-to-peer learning and building networks open up various opportunities for your later career as well. Apart from this, an MBA helps you to take build a holistic vision of business environment and be at the top of your company as CAs and finance professionals.
Rise of Holistic Marketing, ROI Marketing and Precision Marketing is opening up myriads of marketing domain opportunities for finance professionals. But even if you want to pursue finance, then learning marketing will help you to be ahead of your peers.
Financial Companies and banks rely heavily on marketing for enhancing their customer's experience and increasing awareness. Financial marketers are now using a more data-driven approach to design their marketing campaigns and strategies.
Found the article interesting? Share it with your friends: