Subscribe to our YouTube Channel
Despite cracking the top B-schools, many MBAs end up dissatisfied after graduating. A competitive exam won't be enough to get you ahead in your career after MBA; you must learn specific skills.
Moreover, there are three types of MBAs that I have discovered who are undoubtedly going to do well in their career after MBA.
Continue reading if you are an MBA aspirant, a student, or a recent graduate since it could change your life
Qualities required to be Successful in career after MBA
Does an MBA from a top B-school guarantee success?
Surely not.
It does give you exposure to many great opportunities, but the probability of converting these opportunities depends on your skills; you need to acquire specific skills to maximize your career opportunities after an MBA.
The book DEEP WORK by Cal Newport talks about maximizing your productivity. The other day, I read it, and I liked how it outlined three types of people who might succeed considering economic and technological factors.
MBA students can perfectly apply this notion to maximize their career outcomes.
The three types of people who are will be a sure shot success in their career after MBA are:
People who are great with machines
Those who are masters of their field
The third type of person 'owns' and manages the first two, i.e., the capitalists
I'll now talk about each type in detail and will even share with you some examples.
Also Read: Highest Paying Jobs for MBA Graduates in India
People who are great with machines:
As the industry evolves with the advancement of technology, the importance of acquiring high-end core technical skills has dramatically increased.
There have been challenges at every stage of the functioning process of organizations, and the Pandemic has made it worse.
Therefore, I always push on the fact that MBAs, future business leaders need to learn Digital Skills.
The MBAs should have two crucial digital skills -Digital Marketing and Marketing Analytics.
Within Marketing Analytics as a Digital skill:
Data analysis – As an MBA graduate, when you go into the industry, you are likely to manage enormous amounts of data like forecasting sales, analyzing marketing patterns, etc.
It would not only help if you had a firm hold on data analytics tools such as Tableau, Microsoft Excel, etc., but it would also make you stand apart and be good at your job.
Programming languages– Although you don't need to master programming languages like Python, you need to have a basic understanding of them.
I talk about three levels of analytics in many of my videos, and it could very well be that your job role doesn't require you to be highly proficient with coding.
But as you can see, the world is moving towards it, and someday, not in the distant future, this would very well become hygiene for most high-growth jobs.
When it comes to Digital Marketing as a Digital skill:
Digital skills like SEO (Search engine optimization), marketing analytics, Facebook Ads, etc., can act as assets to fetch you, clients, from all over the globe for their marketing strategies.
Other skills include project management, presentation, design, etc.
If you are comfortable handling the above core technological skills, you are already ahead of your competitors.
The most sophisticated data analytics are done in Marketing Analytics using programming languages like Python and R.
Those who are masters of their field :
The world is moving from a traditional economy to a gig economy. Within a gig economy, employers hire employees for shorter-term assignments instead of full-time positions.
In this way, employers can choose the appropriate employees for their different projects for only a particular duration of time.
Here employees are not restricted to the same monotonous job profile and pay, but instead can work on a variety of projects and get paid well.
Therefore, to maximize your career opportunities after an MBA, you must prove yourself to be a top performer or a specialist in the field.
Organizations and business leaders worldwide will value your expertise
Moreover, you won't have to depend on college placements in order to land the most sought-after career roles.
In terms of job placements, "best opportunities" may soon replace the construct "best placements."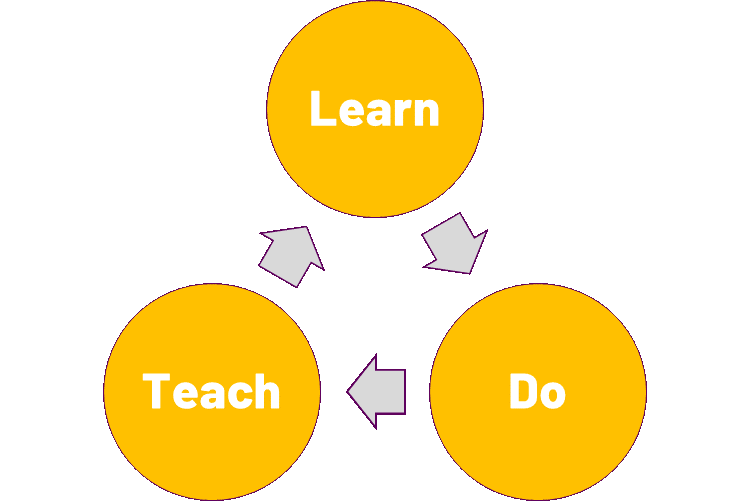 And to fetch the best opportunities, you need to follow the universally accepted principle of LEARN>>>DO>>>TEACH.
Following this principle will help you make use of what you learn.
After this, let's talk about the third type of person who will be successful in life after completing an MBA.
The third type of person 'owns' and manages the first two, i.e., the capitalists :
They bring together two types of people, namely the ones with vast experience with machines and the ones who are experts in their field.
Capitalists own the projects, and they have the necessary capital to invest in technology and human resources.
You must be wondering if you could arrange such capital being an MBA student. By consuming knowledge, you need to apply it, i.e., adopt a mindset of creation.
A universal principle of Learn-Do-Teach exists.  As soon as you become proficient in your field, it will help you become a practitioner.
Start a blog (highly recommended for MBA students) where you can run your marketing experiments. Managing the blog would teach you valuable digital skills such as SEO, Facebook ads, etc., attracting clients worldwide.
Moreover, you can also find co-founders and start your venture at business schools. Students at B-school campuses launched companies like Airbnb, Facebook, Microsoft, and Rent the Runway (Harvard Business School).
Please take it as motivation and start now.
Conclusion
I am sure by now you have had your questions about succeeding after an MBA answered.
I described three types of people who would succeed in their careers after receiving an MBA in my article. Congratulations if you belong to one of these three categories; if not, you should work on acquiring them.
Found the article interesting? Share it with your friends: