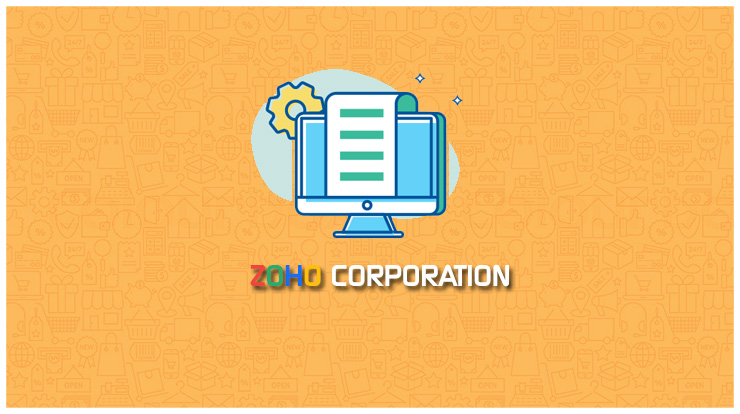 There's something about Zoho Corporation that intrigued me. Which is why I chose Zoho to be my company for my Marketing Strategy study sometime back.
Yes, I have been a Zoho user in the past for its CRM and email marketing services for Super Heuristics. And the reason why I chose it back then was because I found it to be really unique in multiple ways.
I am quite a value merchant as a customer. But Zoho gave me much more than that.
It gave me the value that I was looking for at a really economical price. This was when I had already checked, surveyed, looked into at least 20-30 other CRM and email marketing services.
And this distinctiveness from all of its competitors is what that really compelled me to study the Zoho marketing strategy in depth.
Also Read: How to create a Marketing Plan?
So, the bottom line is, I got sold when I came across Zoho after looking at some many other CRMs. Here, I share with you my study of what makes the Zoho Marketing Strategy, probably the best marketing strategy that I saw in the field of CRMs.
About Zoho Corporation
The best way I can introduce Zoho to you is this. Zoho happens to be India's second software company.
Commerce graduates from India would know that Tally would be the first major software company/product that came up from India.
Now, Zoho has been in operation for around 24 years as on date. It was established in 1996 by Sridhar Vembu and Tony Thomas under a different name – Vembu Software
The company changed its name in 2005 to AdventNet, during which it shifted its focus to developing software solutions and database search products. Zoho would later change its name to Zoho Corporation in 2009, naming itself after its CRM suite.
About Zoho Corporation's products
The company mainly creates software and web-based products, which make it possible for businesses to run entirely on the cloud. The company has more than 40 web-based applications. The products can be broadly categorized into CRM, Applications, and Email Marketing software.
Now, we all know that the technology industry is really competitive.
Operating in the very competitive tech industry, you would be forgiven for raising some questions about Zoho Corporation, especially with regards to how it has been able to achieve success in this industry.
This is especially when you consider that the tech industry has numerous players, many of whom are major global brands.
But how hard could it be to make it in the Tech Industry?
Several factors make the tech industry highly competitive.
First, the threat of new entrants is quite high because it is relatively easy to get into the tech industry. Furthermore, when you think about it, the investments are however low. The challenge mainly lies in developing a product that the market wants.
Secondly, the threat of substitutes is high. There are numerous alternative software packages, largely driven by the fact that the industry is nearing maturity.
Consumers therefore have many options to choose from, including G Suite (for Cloud apps), MailChimp (for email marketing), Sales Force (for CRM) and others.
Also Read: Elements of a Great Email Marketing Campaign
The bottom line is, technology industry in India is competitive.
And with the rapid growth of technology, low barriers of entry or ease of entry into many industries allowed by niche markets, most business scholars and organizations are relentlessly looking for ways to build competitive advantage in what is a viciously competitive environment.
Enters Strategy
Amid this glaring uncertainty, only the businesses that have been able to weather the storm will continue to operate in this aggressive environment. To do this, many of these companies are coming up with unique strategies to build competitive advantage.
One of the most successful strategy which I have observed is a strategy which is structured on people, systems, culture and structure of the organization.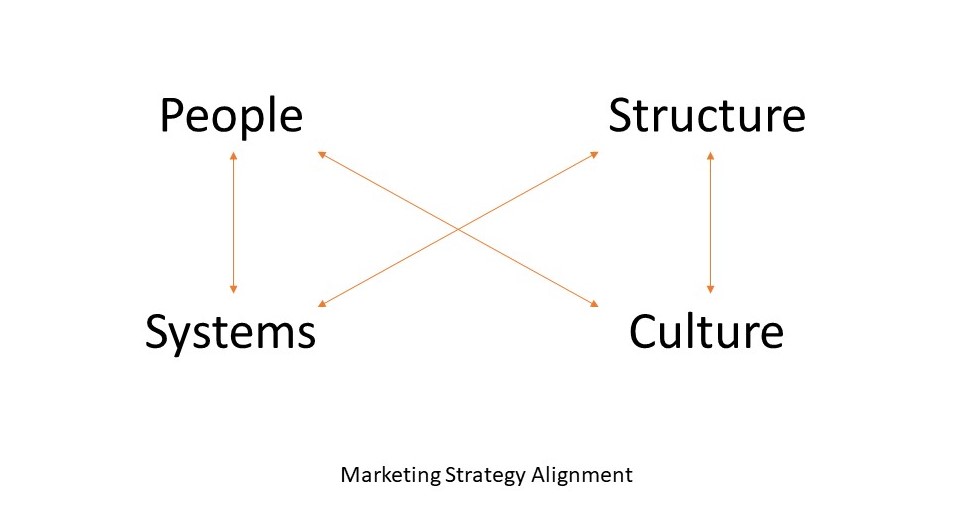 And Zoho came across to me as the best example of a successful marketing strategy.
Why?
Because, Zoho's marketing strategy doesn't just scratch the surface and does some cosmetic work. The marketing strategy is ingrained in the way Zoho does things!
Every choice that Zoho makes, be it in recruitment, product development and even in its operations is in line with what Zoho wants to project to its customers.
Zoho's Marketing Strategy
Faced with the challenge of remaining afloat, especially faced with the threats of numerous major competitors who provide alternative packages, one of the major strengths about Zoho Corporation is that it chose to be economical and customer-centric.
Therefore, whatever it does is focused on these objectives. Zoho has adopted a very interesting competitive strategy.
The strategy is a mix of simplicity and creativity, whose results are evident. I will break them down into 6 simple elements. Here is the PPT that I created for you on this topic.
1.    A good product sells itself
Zoho is alive to the fact that creating a good product is enough marketing. Consequently, the company has gone out of its way to invest in product development than it does in marketing.
But why? Isn't investing money into marketing the key to staying competitive?
What you will notice about Zoho Corporation is that it spends up to 60% of its revenues in research and development, because it understands that a great and superior product will go viral and market itself, especially through positive user feedback.
This further supports the role that process plays in building competitive advantage.
Also Read: Competitive Advantage – the Messi of your Business
2.    Competitive Prices
Oftentimes, the price positioning approach dictates that a product is priced higher as an indicator of its quality. However, with numerous alternatives all of which offer great customer value, most consumers will show a high degree of price sensitivity.
Zoho has used this to its advantage by offering highly competitive prices for its paid applications.
Because it does not spend much on marketing, its costs of customer acquisition is low especially relative to the competition.  This has made it possible for the company to lower its prices to snatch a wider market share.
Pricing also falls under process, especially from the perspective of customer attraction and retention strategies.
3.    Customer Centricity
Part of successful product development is understanding what a customer needs and developing a product that meets this need. Zoho has numerous applications and software, designed to serve various business needs.
Despite this variety in product base, Zoho is aware that every business is one unit, regardless of how many divisions or functions it has.
So, a marketing department needs to share data with sales, sales may need to share its data with finance.
Therefore, Zoho has made it possible for all its products to integrate with each other.
This makes it possible for the applications to share data, which facilitates updates to the Zoho CRM.
4.    Zoho runs on Zoho!
Make or buy decisions in a firm are largely driven by the expected benefits in terms of costs, effectiveness and efficiency.
To limit product costs, Zoho runs on its homegrown application in its entirety. The Zoho company itself runs on the Zoho CRM.
This has allowed the company to significantly cut down its product acquisition costs and supported its pricing strategy.
When you think about it, this is a very good example of how a company can integrate process in its market strategy. This is a great example of insourcing.
Don't you think so?
5.    Private and Bootstrapped
Majority of companies go public to raise funds in their IPOs. Not Zoho. Zoho is committed to remaining a private entity.
Why?
Zoho views this as a perfect strategy to stay independent and obligated only to the customer. This has also made it less reliable on external funding, making it more stable and financially sound.
This also communicates the company's dedication towards maintaining a unique and share culture to fuel the organization forward.
6.    Progressive Recruitment Strategy
Believe my word on this. In this context, 'Progressive' is an understatement.
The tech industry is unique, especially on the basis that its primary input is labor. This is because success in this industry is reliant on the quality of skilled staff, which has led to the high demand and competition for skilled manpower in this industry.
To ensure quality and availability of skilled manpower, Zoho has adopted a progressive recruitment strategy. However, Zoho goes at this a little bit different from the rest.
Specifically, Zoho prefers hiring individuals who have just completed schooling and cannot proceed further in their studies due to any number of challenges.  The company then offers these individuals sound training in programming and Mathematics in the Zoho University.
A good portion of their engineers is coming in from this program. This has made the company less vulnerable to changes in the external labor force or shortages in skilled labor which often affects the tech industry. This embodies the company's alignment of market efforts with its people.
Conclusion
These six aspects have played a key role in building a competitive advantage for this firm. One of the key take-aways for me is that Zoho has devised a six-factor approach which have allowed it to build an economical and better product, anchored on cost reduction strategies and a focus on product superiority and quality.
And it is this thing about Zoho Corporation that makes it a strong competitor for the best marketing strategy across categories.
The effectiveness with which Zoho has been able to integrate all these aspects together in its competitive strategy is worth considering when you think about marketing in the current business landscape.
As you have probably also figured, this shows that the marketing strategy is not just about what you do as part of your marketing efforts, but rather also about how you integrate the people, systems, culture and structure of the organization.
Found the article interesting? Share it with your friends: