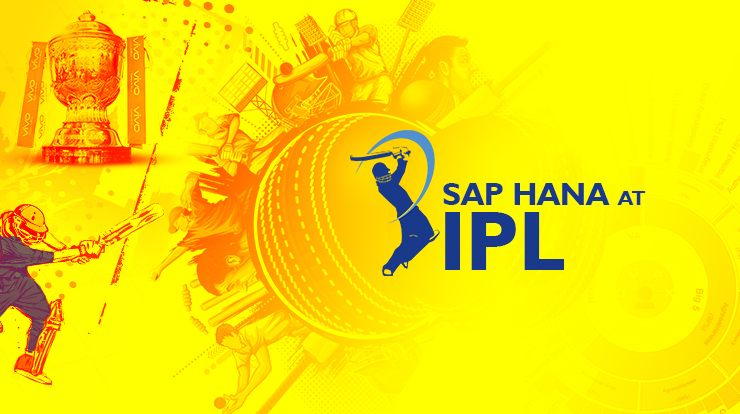 Over the past few years, the buzz around the terms analytics and marketing analytics has increased significantly. Companies are talking about it, brands want to use it, and marketers want to make the most out of it.
For that matter, even I haven't been quite away from it. Over the last few months during my experience at a multinational business process outsourcing firm, I have been at the ringside of all the analytics and big data action going on.
I witnessed an 'uneasy' urge in my clients, most of them being  top pharmaceutical companies from the US, for embracing technology, and more importantly ideas, that involved predictive analytics.
These ideas that they were embracing through us were transformational. Not only would the systems and algorithms that we created would change the way they do business, rather it would change the way they fundamentally think about their business.
Analytics has displaced conventional ways of doing things. With analytics, the crux is not in doing the things differently but approaching them with a different mindset.
What exactly is analytics though?
In the simplest of terms, analytics lets you employ the tons of data points you have in order to derive actionable, meaningful insights. Analytics tools are powerful and can generate whatever report you program them for.
They aid better decision making, help in improving marketing metrics such as ROI, share of mind, brand awareness, and so on and so forth.
Once the business world started out churning value by using big data and analytics, the sports industry took notice. After all, sports and entertainment are two of the largest popular businesses today.
Today, the star cast of movies is being decided by big data tools based on the popularity and viability of actors. Similarly, team selections and strategies are being supported by big data tools.
Sport is an area where there's no dearth of historic and current data. Data points on players, teams, and managers can be collected and analyzed not just for performance improvement, but also for making team selections and strategies. Earlier, analytics in sports was limited to watching videos of self and opponents in order to figure out strengths and weaknesses, but the emergence of big data tools like SAP Hana has added several new dimensions to this activity.
SAP Hana at IPL 7
Many would remember IPL7 where Kolkata Knight Riders won the tournament. However, only few would know the might of big data analytics in IPL 7. SAP Hana and its software suite helped KKR in not just selecting the right players during the auction, but also helping them in clinching the title.
With IPL 7, SAP announced that big data can indeed find a great deal of application in sports.
SAP and Auction Analytics
IPL released a list of 500 players that were a part of the auction pool. Some of them were domestic players who had just played either the Big Bash league in Australia or the Ranji and Irani trophies in India. Out of 514 players, only 40% were capped [1]. For the rest, teams had to heavily rely on their own analysis and views of scouts.
This is when KKR's CEO approached SAP and inquired if they could do something with the historical data of IPL players. SAP introduced their big data analytics tool Hana, which could provide real-time visualization during auctions, and suggest which players fit right into KKR's overall strategy.
The first challenge was to buy up to 23 players within the designated budget of Rs. 600 Million, as specified by the BCCI. For this purpose, a special tool called SAP Auction Analytics was created. The tool employed multidimensional analysis based on a lot of data points.
The tool had two parts – Pre-Bid, and Live Auction. The Pre-Bid provided multidimensional analysis of every player, and KKR could use it to design a dream team. However, there was no guarantee that KKR would get all those players during the auction. This is where the Live Auction part came into play.
Based on the current player availability, the Live Auction part of the tool would rejig the teams and provide different combinations. Since the auction can be as nerve-wracking as the penultimate over of a final game, SAP Hana helped in keeping calm.
There was a feature called 'Similar Players' that helped the franchise identify which other players to bid for in case their first choice was bought out by another franchise.
KKR walked out of the auction process with one of the most balanced teams, and value for money players.
The next day, tabloids were showering praises on KKR for their choice of team, and this is when the SAP and KKR management realized that they were on the road to something good. The first part had been accomplished successfully – now it was time to move on to the next chapter.
Game Analytics
While the auctions went off well, KKR's start to the IPL was the exact opposite. The Kolkata based franchise won 1, and then lost 4 games in a row.
The SAP team started feeling the pressure too, because their analytics didn't seem to deliver what it had promised. There were hushed talks in the corridors of Eden Gardens that predictive analytics doesn't take into account the emotional and psychological factors at play in a game and may not work.
The Game Analytics captured the following pieces of data and derived real time solutions –
Where is the ball pitching?
Velocity of the ball
What type of ball – in-swing, out-swing, cutter etc.?
Type of shot hit on a particular ball – Pull shot on a short ball, hook on cutter etc.
Runs scored on a particular type of ball
These are just some of the meta data that were captured. What's important is how all this data was used. Based on these points, the analytics was able to determine what sequence of events can potentially lead to the fall of a wicket, or decrease the opposition's run rate, and much more.
Game Analytics 2.0
Several modifications were made to the tool, to enhance its capabilities. Once the new engine was up and running, KKR's performance saw a turnaround too. They started winning games and won 7 of their remaining 9 games!
Eventually, on 1st June, KKR lifted the coveted IPL trophy at the Chinnaswamy Stadium in Bangalore, against a formidable King's XI Punjab side. They chased a total of 200 in 19.3 overs, in what was one of the most hotly contested finals.
What next?
Just a month after KKR's victory in 2014, somewhere in Brazil, the German national team lifted the FIFA World Cup by beating Argentina.
With the teams tied 0-0, a substitute known as Mario Gotze came on during the dying minutes of the match. He eventually scored what proved to be the difference between the two sides.
Few people know that SAP Hana was behind the German's team player insights strategy too.
Conclusion
What's in it for marketers like you?
Sure, it improves your decision making and your accuracy but that's just on the surface. For you individually, it is helping you by showing you your blind spots. There is only so much you can do when you know little.
Moreover, marketers are quick to espouse the importance of what they do, but few can back their claims.
References
[1] https://sports.ndtv.com/cricket/move-over-scandals-the-indian-premier-league-auctions-are-here-1523489
Found the article interesting? Share it with your friends: