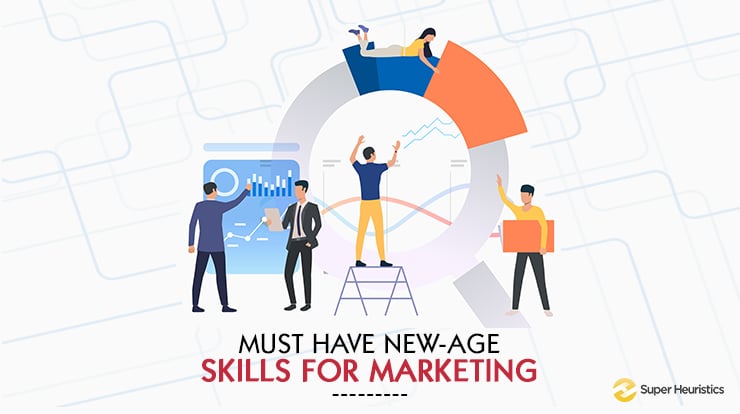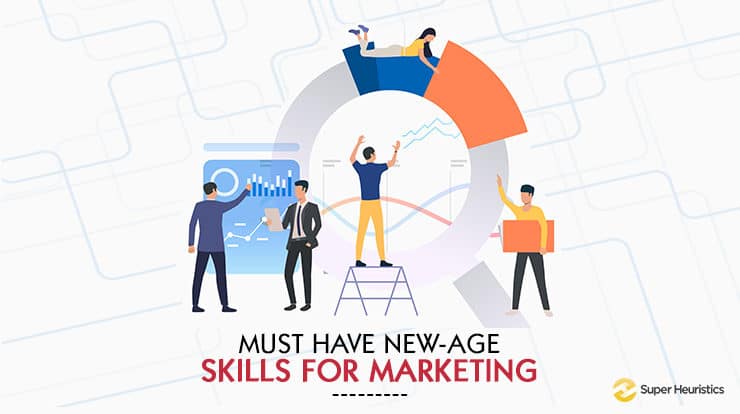 Entering the job market is a difficult phase in our careers. But, right skills for marketing under the hood are like a compass to easily navigate the arduous journey. Today, I will specifically tell you about the roles in marketing, hard skills for marketing analyst, and latest trends in marketing analytics that companies seek in the current times.
---
The Job Market and Roles
The current job market has evolved drastically. No more are the core roles of Sales, Distribution, and Marketing the same as till the last decade. With huge investment in digital marketing, and operations and supply chain records, marketers have evolved into analytical marketers, making insight-driven business decisions.
COVID times have further driven drastic changes in establishing the need for an online presence and digital marketing.
Notice that the top 5 global companies in the current time and the top 5 start-ups in India are big players in online business and digital marketing. At the other end of the digital spectrum, many big but offline players have filed for bankruptcy.
This trend has trickled into academia too. Top technical and management schools have shifted focus by adding AI/ML and Digital Marketing electives. These are hot skills for recruitment and average CTCs of the institutes' placement reports are considerably higher than others where such courses aren't offered.
These aren't just isolated observations, but a major transition into the digital space.
You might be a marketing enthusiast or an analytics aficionado, currently studying or working. This detailed analysis of the roles in marketing and analytics, and recent trends in analytical marketing will prove useful to you. I will also enlist for you the key skills that companies seek these days. So, dear friend, read on!
---
Hard Skills
Resume shortlisting is the very first stage of selection in any recruitment process. It is where the company checks your academic background, professional experience, and acquired skillset which will suit the role applied for.
Regional Sales Manager roles in S&D and Digital Marketing, Advertising, Brand Management, and Product Marketing are some of the roles in marketing. In addition, Pre-sales Consultant, Market Analyst, and Business Analyst roles are few jobs in marketing and analytics.
To make the cut in the first level of selection, your profile should have certain crucial elements needed from a new-age marketer.
These roles in marketing expect you to have hard skills for marketing analyst role too. This is because most marketing profiles seek certain analytical and number-crunching skills, along with the conventional marketing knowledge.
I will now talk about the crucial skills that every recruiter will seek from you for each of these roles.
---
1. Core Marketing Concepts
This is a no-brainer. You need to be thorough with all core marketing concepts given in the Marketing Bible by Kotler. Whether it be 5C, 4P, SWOT, or STP, you are expected to know the application beyond mere concepts, through examples of brands.
We at Super Heuristics offer newsletters with curated content right in subscribers' mailboxes. This includes a rich description of how famous brands market. You can also search for articles on our website for specific topics to brush-up the basics.
Digital marketing skills are another skillset gaining exponential popularity. Due to the sudden shift towards digital because of the pandemic, digital marketing campaigns and social media advertising are something most companies are attempting to get into, to reach their consumers faster.
---
2. Statistical Analysis and Data Handling
A raw table with rows of numbers will get you nowhere. But, the ability to apply common statistical methods such as central tendency, graphs, and distribution system will bring out surprising patterns and interesting conclusions.
You need to be proficient in converting raw data into information and insights that are useful for business decision-making. Statistical software such as SAS, SPSS, and even MS Excel will be your friends here.
---
3. Database Management and Programming Skills
Now here is when it gets interesting.
You have tons of data flowing into your company databases, and is sitting there waiting to be utilized. Your job is to apply analysis and data handling, but through interacting with the database and performing certain unique analysis tasks.
So, through database querying languages like SQL and programming languages like R and Python, you can play around with data.
Now, don't be worried at this stage, hearing about the popularly dreaded numbers. In fact, we have an exciting learning opportunity for you at Super Heuristics. Check out resources available for data science, with a DataCamp course at an exclusive offer!
---
4. Data Visualization and Reporting
It has been rightly said that "The success of a presentation is not in the knowledge you share but in what the listener receives". Your proposal can go to the wastebasket if it is not represented in the most intuitive and impactful manner.
Learn to use tools like Tableau or Excel Power BI to visually represent all your findings, and weave them into a presentation with qualitative analysis and action plan. The presentation delivery in itself needs to be effective. I will talk about that in a later section titled 'Storytelling'.
---
5. Courses and Certifications for Eligibility
Proficiency in hard skills doesn't come easy. Also, just learning bookish concepts won't suffice among competitive and industry-ready crowd.
You need a two-step approach to acquiring hard skills for marketing analyst. First, read up and understand core concepts, through known examples of popular brands. This helps in laying the foundation for your mansion of knowledge. However, to build the actual mansion, you need to sweat it out. Beyond conceptual knowledge, you must apply your learnings in solving business problems, case studies, and projects.
Few certification courses in analytics and marketing which will help you are -
---
Business Skills
While companies eye applicants with the best technical skillsets, the so called "soft skills" actually determine your "fit" for the role. Recruiters look for this fit by your capability in the following aspects.
---
1. Critical Thinking and Analytical Problem Solving
We are drowning in an ocean of data. You will have to invariably deal with data flowing in through multiple sources such as sales records, digital campaigns, etc.
Your job may require some level of analysis and number crunching. For this, not just data analysis, but identifying critical problems and converting meaningful insights into actionable results could be few of your responsibilities.
Watch this video to understand how sales and marketing data can generate insights for companies' competitive advantage.
---
2. Effective Communication and Storytelling
You might be responsible for developing the face of the brand, or designing the Go-To-Market strategy for a new product.
The most elementary business skill expected is exceptional communicating ability. I'm not talking about writing flamboyant emails or jargon-stuffed talking in meetings. I am talking about storytelling. Storytelling is the art of effectively communicating ideas and delivering strategies.
There are 3 main aspects to become a memorable storyteller - Context, Content, and Conclusion.
Check out this interesting video about the power of storytelling.
---
3. Industry Knowledge
Finally, marketing is a ubiquitous role across all industries. So, you need to be aware of certain elementary trends about the company and its industry in which you have applied.
Few elementary aspects of industry analysis include -
---
Conclusion
Digital Marketing and Market Analyst are few of the new-age relevant jobs in marketing and analytics. To make the cut in getting selected into such roles, certain skills for marketing are expected.
You found numerous resources and opportunities to prepare and crack the dream job you are vying for. So, what is stopping you? Go ahead and upskill yourself with Super Heuristics!
Found the article interesting? Share it with your friends: